Commercial Pest Control Service
Pest Control Services For Commerical Properties
Pest control at your place of business or commercial building should be the least of your worries. However, maintaining a business that is completely pest free can be a challenge. An ever growing landscape, expanding city limits, and other factors play a part in the growth of pest populations in Las Vegas. Tri-X Pest Management understands this, and is qualified to handle any commercial pest control need large or small.
Working with a qualified and experienced pest management company is essential to ensure that your business is totally pest free. Infestations of insects and vermin can negatively affect consumer confidence and employee performance. 
Whether it's a one-time service or a preventative maintenance program, the pest control experts at Tri-X have you covered.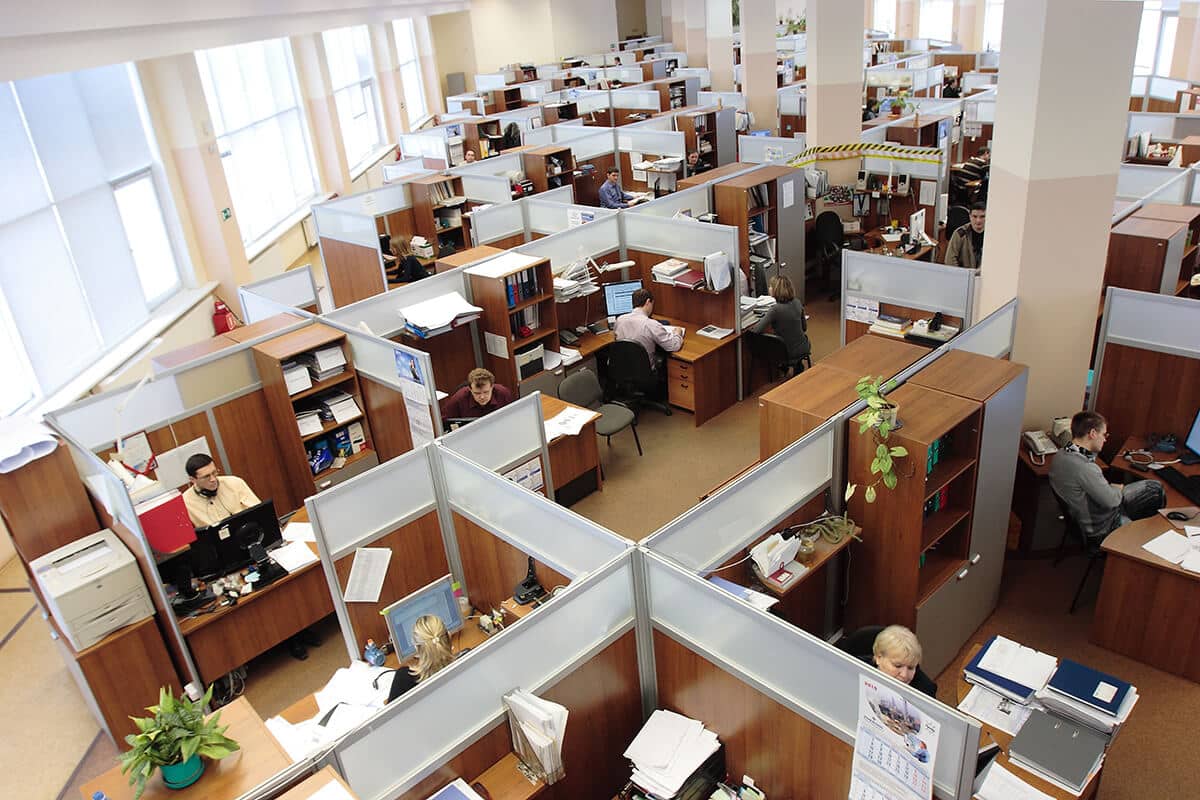 Office Building Pest Control
Part of a healthy productive workplace involves employees staying hydrated and well nourished. Whether in your break rooms, or in an employee's desk, it's imperative to clean and sanitize areas regularly. We understand that people in the office love to keep snacks in their drawers, but that just increases the opportunity for ants to find a source of food. Office buildings, especially state or municipal offices have regulations that must be followed when it comes to pest management. In any public building, Tri-X Pest Management is attentive to these requirements of office building pest management procedures and has organic or other treatment methods that are less invasive to public settings.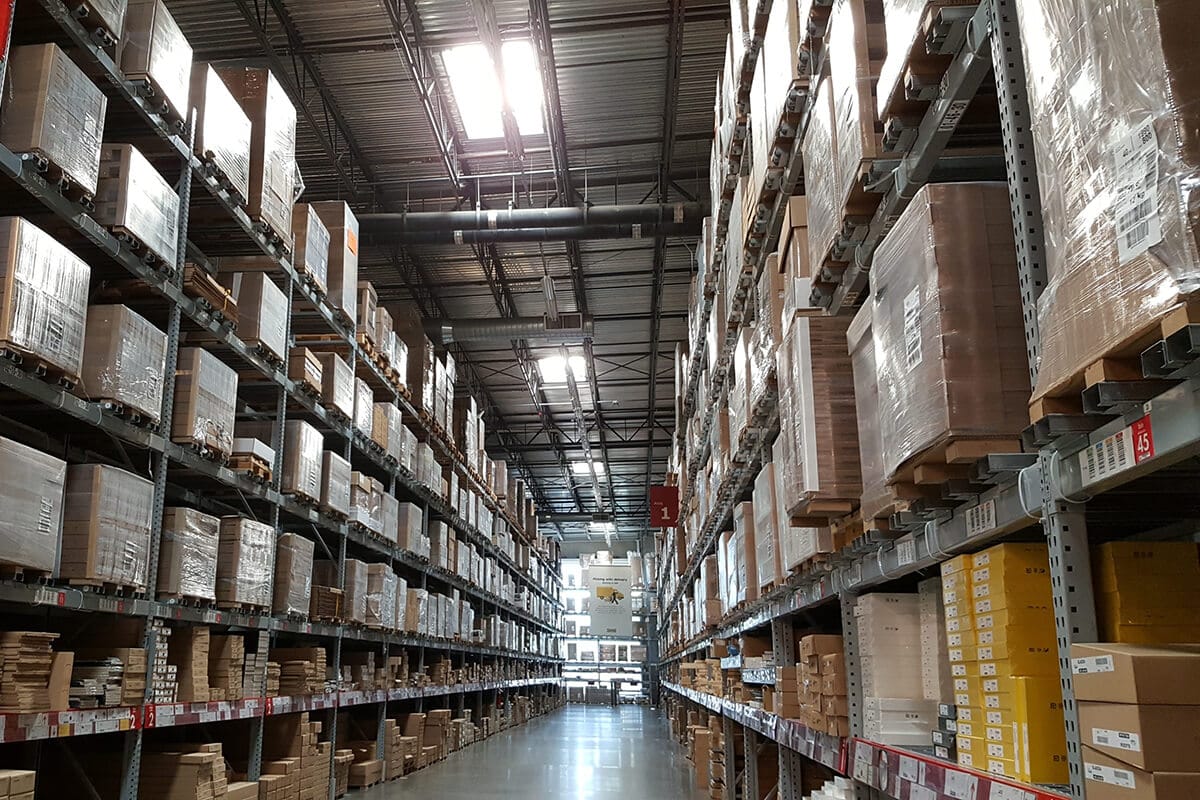 Warehouse pest control is a rigorous and ongoing process, especially in warehouses that contain sensitive materials such as food and beverages. Some of the most common pests in warehouses that you'd need a professional pest control company include rodents, flies, and cockroaches. Mice, rats, filth flies, stored product pests, fruit flies, pest birds, cockroaches, and other invasive pests can spread illness and disease in a warehouse. It takes careful inspections, good sanitation, properly installed deterrents, regular cleaning of all traps, rigorous documentation, and a knowledge of how these pests live, breed and nest. Don't let your warehouse be shut down or your products recalled. Get year-round pest protection from a cutting-edge pest management company like Tri-X Pest Management. We take the hard work out of pest control and exclusion, and will help your warehouse pass audits and inspections.
TOP RATED CUSTOMER SERVICE
At Tri-X Pest Management our highest commitment is to ensuring complete and total customer satisfaction. 100% Effective, guaranteed.
EXPERIENCED AND LICENSED
We are licensed and trained by the Nevada Department of Agriculture. Our staff has over 20 years of experience and training in exterminating and removing unwanted pests.
FAMILY AND LOCALLY OWNED
At Tri-X we are a family owned business that believes supporting our local Southern Nevada community is important. We often sponsor youth sports teams, donate to charity, and more.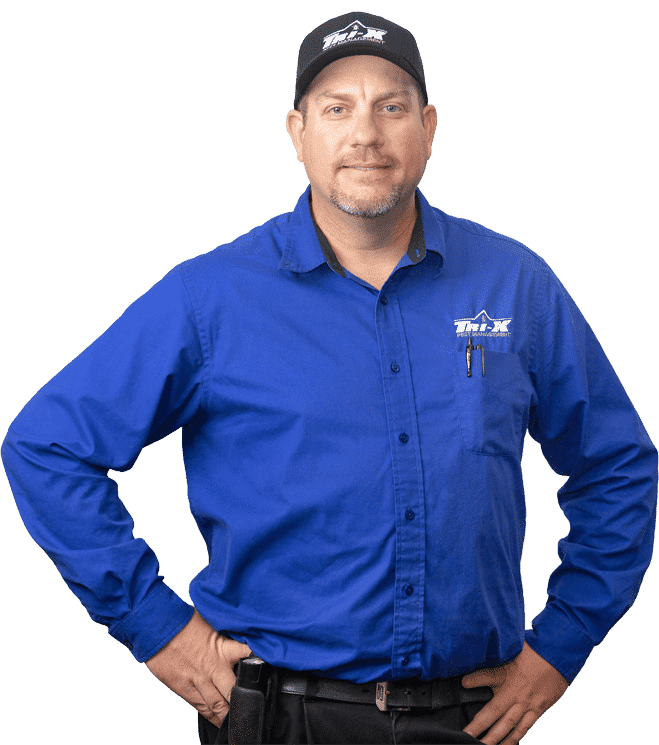 We know, there are a ton of Las Vegas pest control companies in the Las Vegas area. It can be hard to find one that's reliable and offers a fair price. Rest assured, with Tri-X Pest Management you get both and all backed by a 100% Satisfaction Guarantee. We are proud to have the experience and customer service that sets us apart from the competition.
1. Our staff of pest exterminators is friendly, knowledgeable, and fully licensed.
2. We understand the behaviors of ants, scorpions, cockroaches, rodents, spiders, pigeons, and all other pests.