Termite Pest Control Service
Termites are widely regarded as a damaging pest to have in your home or business, as they can cause extensive damage to the structure of a building if they are not inspected, managed, or treated by a qualified termite pest control service pro. These inconvenient insects will feed on wood 24 hours a day. That means a termite infestation can quickly turn into a major problem. As their presence dates back 120 million years, termites are survivors and extremely difficult to exterminate without professional expertise.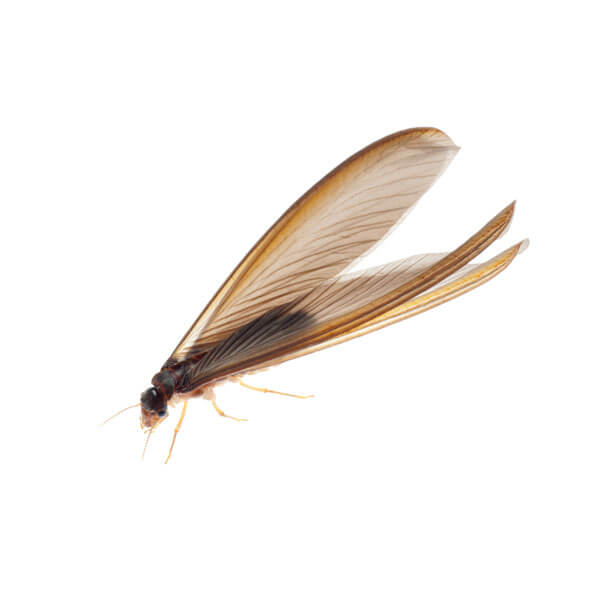 How Does Tri-X Get Rid of Termites?
Tri-X Pest Management offers a comprehensive Termite Pest Control Service that is designed to eliminate termite infestations. We do it cleanly, safely, and while respecting your property at every turn.
Our first time at your home will include a thorough inspection of your property, finding every entry point and sealing them off completely.
Our technicians will identify the type of termite and the source of the infestation.
We will use a combination of bait and spray methods to eliminate the infestation. Baiting is a method of using bait to attract termites and control the population. Our spray chemicals are eco-friendly, kid & pet safe, and guaranteed to get the job done.
Our technicians will provide preventative measures ongoing to keep the ants from returning, too.
It's as simple as that folks.
Don't DIY Termite Pest Control, Get Tri-X
Listen, termites can do a lot of damage on their own. Don't be the DIY guy and make the situation worse. For over 20 years we've been eradicating termite colonies, tracking their behaviors, and keeping Las Vegas area homes and businesses termite-free. Call us, our termite pest control service is 100% guaranteed.
Types of Termites
The most common termites found in Southern Nevada, all covered in our termite pest control service.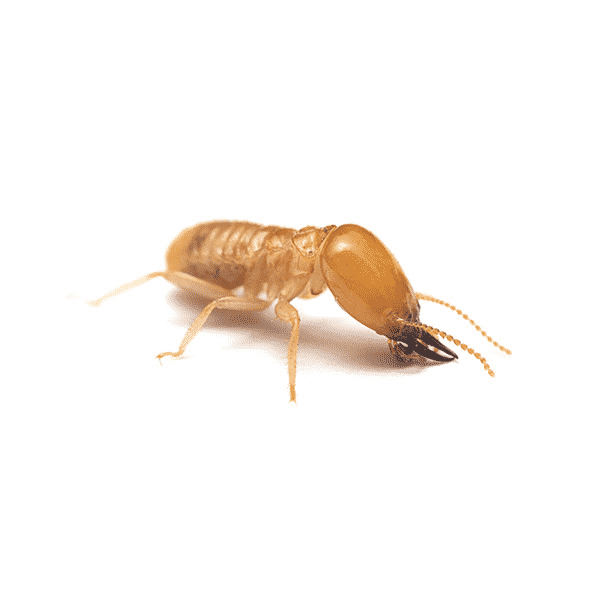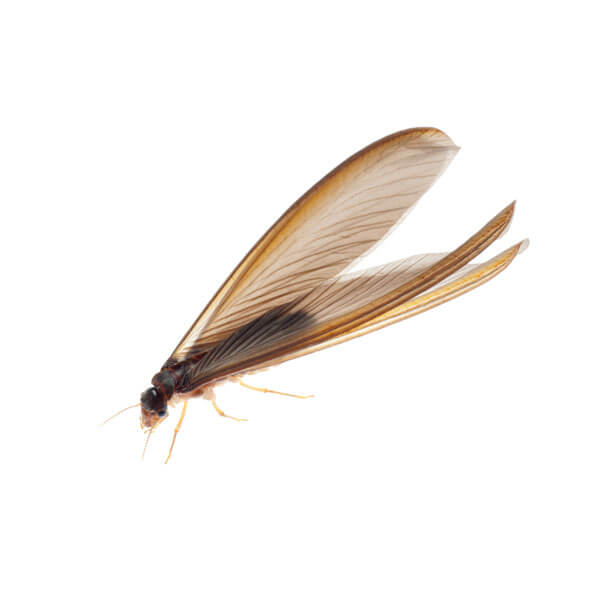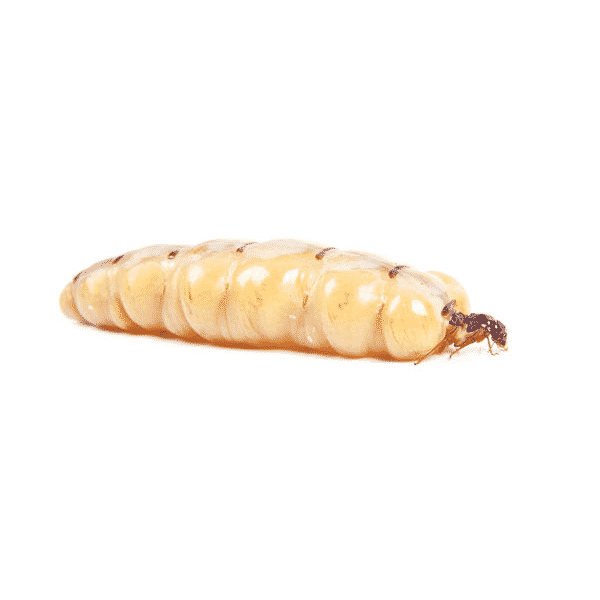 Signs Of Termite Damage
Floor Damage
Termites can damage laminate flooring and even skirting boards. Affected flooring may blister and sag in certain areas and checking underneath the flooring may help to uncover termite activity. You can also check if your floor feels more spongy and perhaps springs more than usual.
Wall Damage
Look for unexplained cracks on internal walls. As termites consume cellulose found in timber within walls, the visible cracks could be a sign of termite activity inside.
Ceiling Damage
Wooden ceilings, beams, architraves and rafters in attics are just as much at risk of termite damage as wooden structures located nearer ground level. Keep an eye out for cracks on ceilings and cornices.
Foundation Damage
The type of foundation your property is built on, has a big impact on how easy it may be for termites to gain entry in search of food. Although a lot of foundations nowadays are made of concrete – and termites do not eat concrete – they are able to squeeze into any crack within these concrete blocks and from there gain access to floor joists, which are still made out of wood. If you are building an extension or any new construction, consider having Tri-X Pest Management apply a chemical termite barrier beneath the concrete slab before the concrete is poured. Doing so prevents termites from traveling through foundation cracks. Homes with crawl spaces appear to be at greater risk of damage as their foundations are still traditionally made out of wood.
Weakened Wood
Termites typically feed on wood underneath the surface, making them invisible. As they eat through the wood, without your knowledge, they create hollow galleries underneath the surface, making the actual structure sound hollow, if and when you knock or tap it. Wooden doors, furniture and wooden structural supports in your property are all at risk and should be checked if you are concerned.
Frass
Another word for termite droppings. Although they cause no damage, droppings are an obvious indicator of the presence of termites and the potential damage the pests can inflict in your property, as frass is the by-product of their eating.
Why Choose Us For Termite Pest Control?

With over 20 years of experience, our termite pest control service pros have extensive local experience and are trained monthly on the very best termite protection technologies. In instances where termites are successfully identified on a property, we will recommend a customized treatment plan that takes the termite species and severity of the infestation into account. Tri-X Pest Management will also make recommendations on how you can prevent termites from infesting the structure in the future.
Tri-X Pest Management is an excellent choice for Las Vegas pest control services. Our pest control technicians are knowledgeable, reliable, and experienced and we treat every home or business like it's our own. Our customers truly tell the story, with 5 Star reviews online and our company is built on referrals.
Check out what others are saying about the Las Vegas pest control experts at Tri-X Pest Management:
[wprevpro_usetemplate tid="1″]
TOP RATED CUSTOMER SERVICE
At Tri-X Pest Management our highest commitment is to ensuring complete and total customer satisfaction. 100% Effective, guaranteed.
EXPERIENCED AND LICENSED
We are licensed and trained by the Nevada Department of Agriculture. Our staff has over 18 years of experience and training in exterminating and removing unwanted pests.
FAMILY AND LOCALLY OWNED
At Tri-X we are a family owned business that believes supporting our local Southern Nevada community is important. We often sponsor youth sports teams, donate to charity, and more.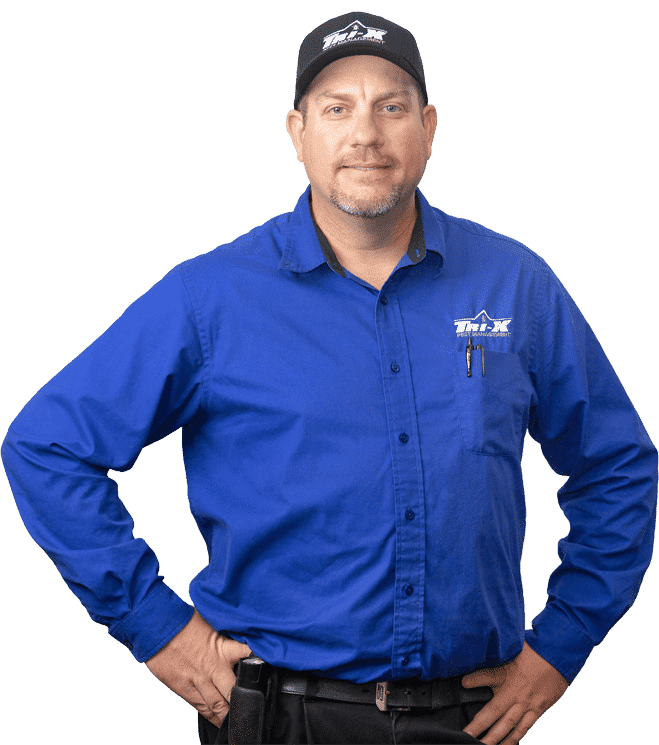 We know, there are a ton of Las Vegas pest control companies in the Las Vegas area. It can be hard to find one that's reliable and offers a fair price. Rest assured, with Tri-X Pest Management you get both and all backed by a 100% Satisfaction Guarantee. We are proud to have the experience and customer service that sets us apart from the competition.
1. Our staff of pest exterminators is friendly, knowledgeable, and fully licensed.
2. We understand the behaviors of ants, scorpions, cockroaches, rodents, spiders, pigeons, and all other pests.