Bed Bug Pest Control Service
They may not necessarily be dangerous, but creepy-crawly bed bugs are not something most people prefer to snuggle up to in their beds. No matter how clean you keep your home, bed bugs are masters of sneaking in and feasting off you while you sleep. If you wake up with an itchy rash or lots of small, red bite marks, it's time to call Tri-X Pest Management for bed bug inspection and/or extermination.
Unlike most home invading bugs who are attracted to food scraps and crumbs, bed bugs are attracted to blood. They typically feed at night then hide away in your bedding, cracks in the walls, or openings in the floor. If left untreated, the rapidly-reproducing bugs will take over your entire home.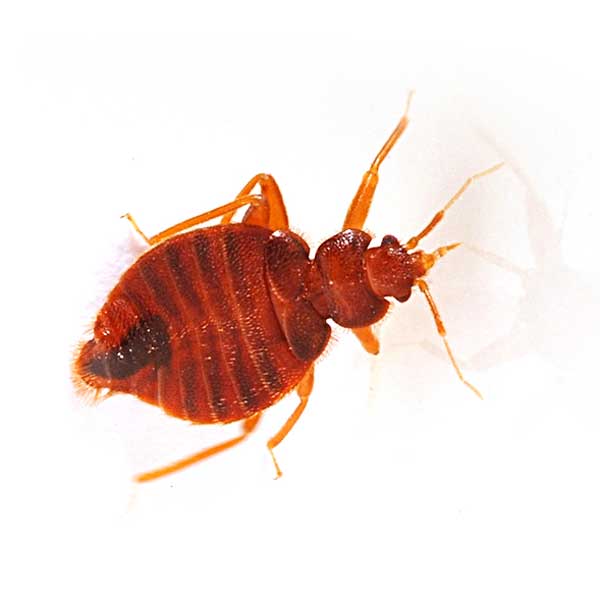 How Does Tri-X Get Rid of Bed Bugs?
We use a combination of methods to get rid of bed bugs in a home all depending on the situation.
No matter the method used, our bed bug pest control experts remove all the live bed bugs, nymphs, and eggs to make sure the infestation is eradicated. We may use safe and eco-friendly chemical treatments to create an effective barrier that will kill any bed bugs attempting to enter a room.
Additionally, we will treat all the tiny spaces where bed bugs can hide, including electrical outlets, headboards, bed frames, and baseboards, to ensure that no bed bugs are left behind.
We inspect the home to identify areas where bed bugs may be hiding.
We use a combination of chemical treatments, steam treatments, and other physical treatments to eradicate the bed bugs.
We may also use traps and monitoring devices to track the bed bugs and determine how to best treat them.
We will provide advice on how to prevent future infestations and help ensure that the home remains free of bed bugs.
Don't DIY Bed Bug Pest Control, Get Tri-X
Hiring a bed bug pest control company in Las Vegas to get rid of bed bugs is important for a number of reasons. Bed bugs can cause serious health problems, such as skin rashes, allergic reactions, and asthma. They can also cause a great deal of stress and discomfort.
Tri-X Pest Management will use the most effective methods to get rid of the bed bug infestation, ensuring that the problem is eliminated for good. Ongoing, we provide preventative maintenance and advice on how to prevent future infestations. It is always our goal at Tri-X Pest Management to help ensure that the homes and businesses in the Las Vegas area remain free of bed bugs.
How To Spot Bed Bugs
Typically, bed bugs are stowaways rather than intruders, hitchhiking on used furniture or clothing. They can be very small and hard to spot. See examples below and if these pests look familiar, call Tri-X Pest Management immediately.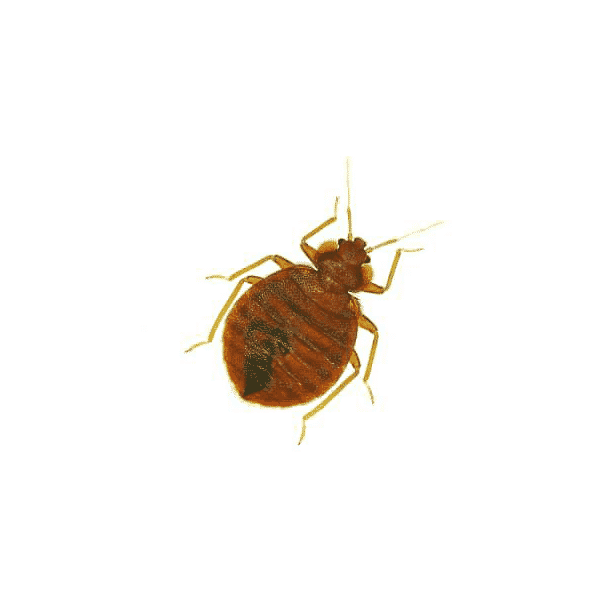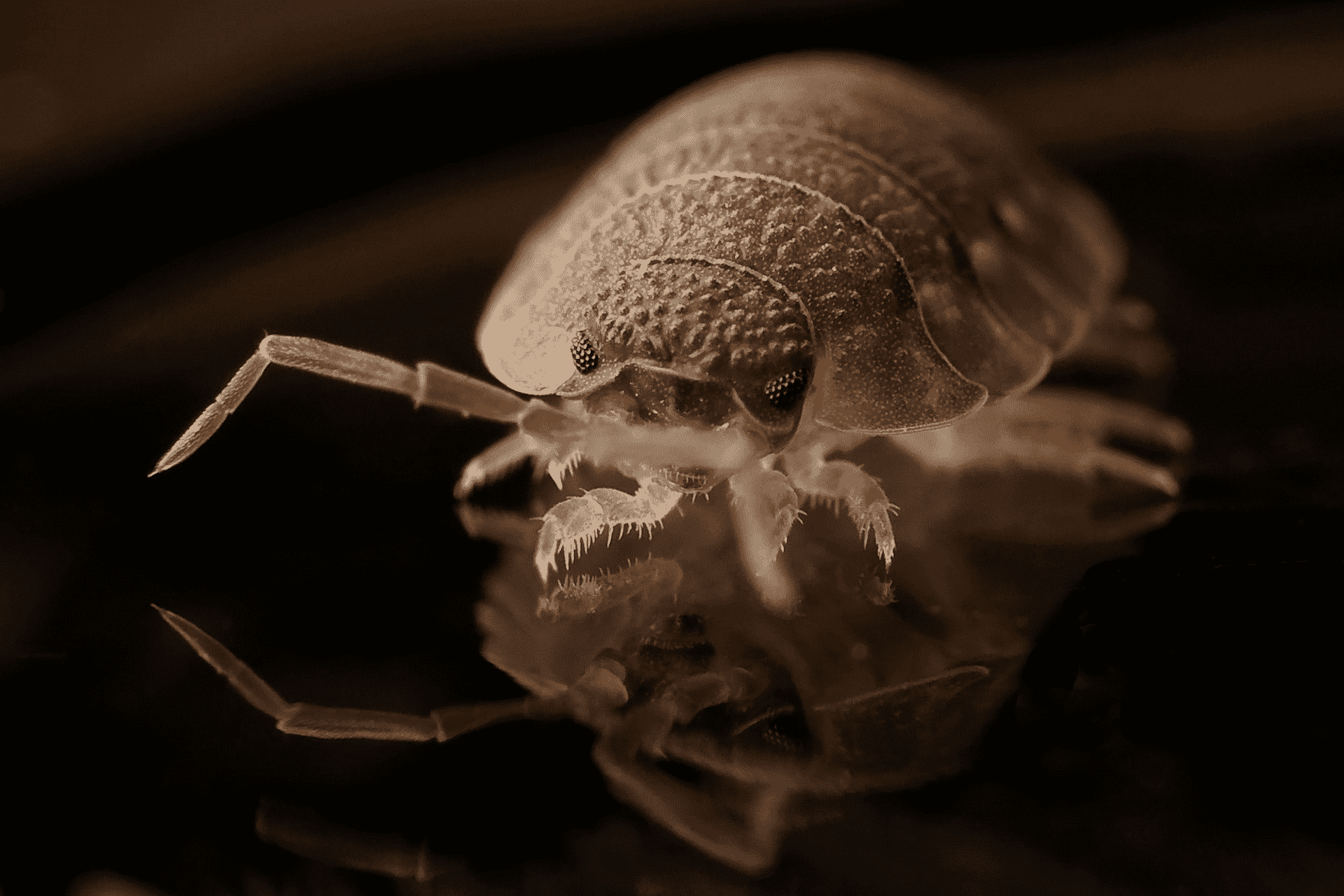 If you find that you're waking up to small, red marks on your body, your first step is to call Tri-X Pest Management. In order to get rid of bed bugs, a chemical or heat method needs to be administered by our bed bug pest control professionals.
Tri-X Pest Management is an excellent choice for Las Vegas pest control services. Our pest control technicians are knowledgeable, reliable, and experienced and we treat every home or business like it's our own. Our customers truly tell the story, with 5 Star reviews online and our company is built on referrals.
Check out what others are saying about the Las Vegas pest control experts at Tri-X Pest Management:
[wprevpro_usetemplate tid="1″]
TOP RATED CUSTOMER SERVICE
At Tri-X Pest Management our highest commitment is to ensuring complete and total customer satisfaction. 100% Effective, guaranteed.
EXPERIENCED AND LICENSED
We are licensed and trained by the Nevada Department of Agriculture. Our staff has over 18 years of experience and training in exterminating and removing unwanted pests.
FAMILY AND LOCALLY OWNED
At Tri-X we are a family owned business that believes supporting our local Southern Nevada community is important. We often sponsor youth sports teams, donate to charity, and more.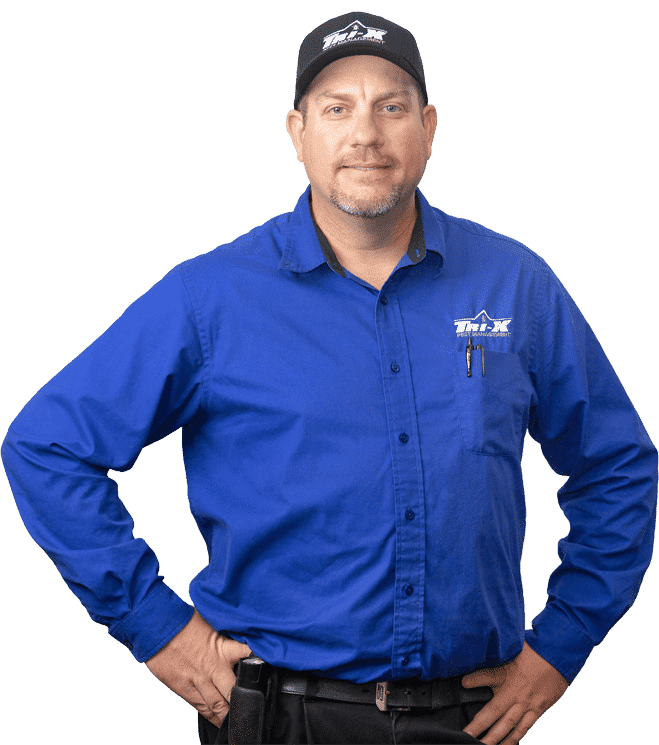 We know, there are a ton of Las Vegas pest control companies in the Las Vegas area. It can be hard to find one that's reliable and offers a fair price. Rest assured, with Tri-X Pest Management you get both and all backed by a 100% Satisfaction Guarantee. We are proud to have the experience and customer service that sets us apart from the competition.
1. Our staff of pest exterminators is friendly, knowledgeable, and fully licensed.
2. We understand the behaviors of ants, scorpions, cockroaches, rodents, spiders, pigeons, and all other pests.