Pigeon Pest Control Service
Pigeons. Many of us have become so used to seeing these pesky pests flying around, that we hardly think anything of them anymore. The birds are bad news, however, and proper precautions should be taken if they start to make your house or business their home. There are many negative consequences to leaving a pigeon problem unchecked, and they can cost you a pretty penny in the long run if you wait to take action.
Luckily, at Tri-X Pest Management, we're here to educate you on this and provide the best pigeon pest control services in Las Vegas.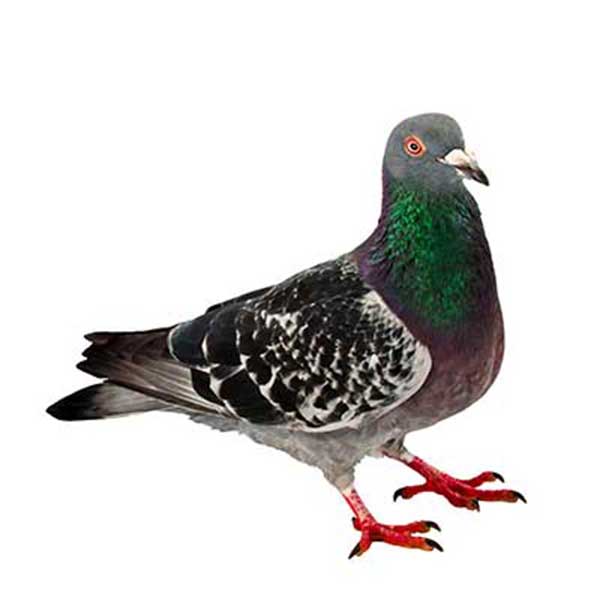 The Problems With Pigeons
We all know that pigeons can become a nuisance, fast. Therefore, you should think about investing in a pigeon pest control service if you notice them gathering in a flock. We'll provide important information below on the issues pigeons can cause, as well as our methods to rid your home or business of these pests.

Health Problems
Pigeon poop can create a health hazard. This was once a simple mess to clean up but now can become a hazard. These feces are known to carry numerous diseases, even more than rats. It can carry or transmit encephalitis, toxoplasmosis, salmonella, and more.
In addition, there have been many kinds of bacteria found in these droppings that put immunocompromised individuals at risk. Any one of these conditions can have serious consequences. Protect your health and the health of everyone in your household with bird control.
Building Problems
In addition to the nasty effects pigeon poo can have on your health, it can actually destroy buildings as well. It contains extremely high levels of acid, causing it to be able to eat through many common building materials. You may think that your house is safe, however, even concrete is susceptible to the acidic erosion pigeon poop poses. Take a step to protect your home or business by getting your pigeon problem under control.

How Does Tri-X Get Rid of Pigeons?
Tri-X Pest Management has exceptional expertise and years of experience. We are confident that you will be happy with our top-notch pigeon pest control service. We even offer guarantees on some of our bird deterrents. This is something many companies in the Las Vegas valley lack.
We have been in the pigeon pest control business for over 20 years and have redefined the field. Using top of the line materials and installation methods, our pest control services will surpass your expectations.
We understand where pigeons prefer to roost, and which areas of your home or business are more vulnerable to them. This knowledge comes in handy when it comes to ridding your property of these pests. We are confident you will be satisfied with our top-quality pigeon pest control service. We offer guarantees for some of our bird deterrent products.
Our first time at your home will include a thorough inspection of your property to find all the spots pigeons have nested
Removal of the birds themselves as well as cleanup of existing feces, damage, or debris takes place. This is the dirtiest (and unhealthiest) part of the job and we highly recommend leaving it to a pigeon pest control service pro.
Depending on the service requested by the customer, we might use spikes, netting, or a combination of other methods to implement our pigeon exclusion measures. This may include sealing off solar panels, HVAC units, and more.
Our technicians will provide preventative measures and info ongoing on how to keep the pigeons from returning, too.
Don't DIY Pigeon Pest Control, Get Tri-X
Pigeons in Las Vegas, NV can carry a variety of diseases including Histoplasmosis, Cryptococcosis, Salmonellosis, Avian Pox, and Avian Influenza. Additionally, pigeons can carry mites, fleas, and ticks that can transmit diseases to humans and other animals. Pigeon feces can contain a variety of bacteria and parasites that can cause a variety of illnesses, including histoplasmosis, salmonellosis, and cryptococcosis.
Imagine having pigeon poop covering your roof, your solar panels damaged and then becoming ill because you tried to be the DIY guy. Don't be that guy (or gal). Our pigeon pest control technicians are trained, experienced, and licensed to handle this type of work and will do it fast. Our prices are competitive and we carry a 5-star rating in online reviews.
Tri-X Pest Management is an excellent choice for Las Vegas pest control services. Our pest control technicians are knowledgeable, reliable, and experienced and we treat every home or business like it's our own. Our customers truly tell the story, with 5 Star reviews online and our company is built on referrals.
Check out what others are saying about the Las Vegas pest control experts at Tri-X Pest Management:
[wprevpro_usetemplate tid="1″]
TOP RATED CUSTOMER SERVICE
At Tri-X Pest Management our highest commitment is to ensuring complete and total customer satisfaction. 100% Effective, guaranteed.
EXPERIENCED AND LICENSED
We are licensed and trained by the Nevada Department of Agriculture. Our staff has over 18 years of experience and training in exterminating and removing unwanted pests.
FAMILY AND LOCALLY OWNED
At Tri-X we are a family owned business that believes supporting our local Southern Nevada community is important. We often sponsor youth sports teams, donate to charity, and more.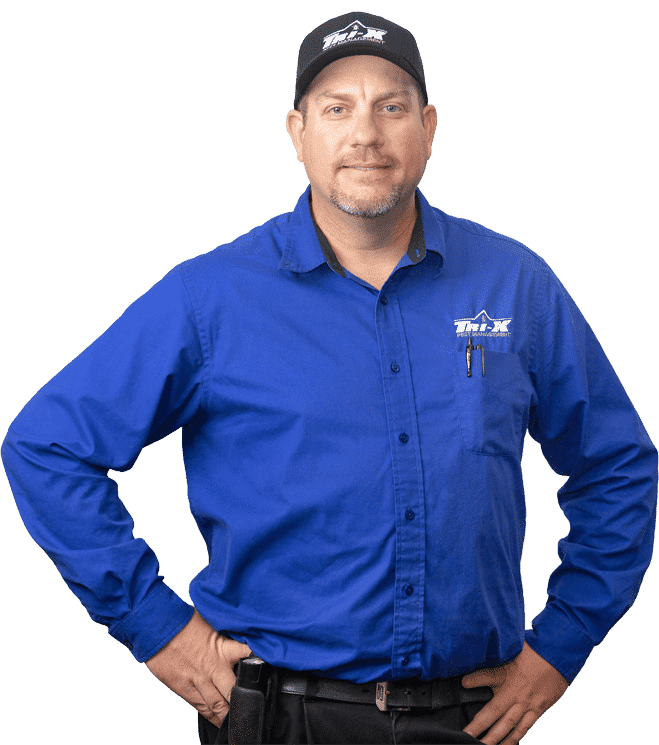 We know, there are a ton of Las Vegas pest control companies in the Las Vegas area. It can be hard to find one that's reliable and offers a fair price. Rest assured, with Tri-X Pest Management you get both and all backed by a 100% Satisfaction Guarantee. We are proud to have the experience and customer service that sets us apart from the competition.
1. Our staff of pest exterminators is friendly, knowledgeable, and fully licensed.
2. We understand the behaviors of ants, scorpions, cockroaches, rodents, spiders, pigeons, and all other pests.