Scorpion Pest Control Service
The Las Vegas area landscape is beautiful but also home to a variety of different scorpion species. In fact, our scorpion pest control service is one of the most requested services we provide. They seek refuge from the hot desert by climbing into cool, dark places, which could be in or around your home or business. Scorpions have a venomous sting that is painful and can cause serious injury or even death. These little critters even glow under a black light! They may be small but can cause big issues for your family and Tri-X Pest Management is here to help.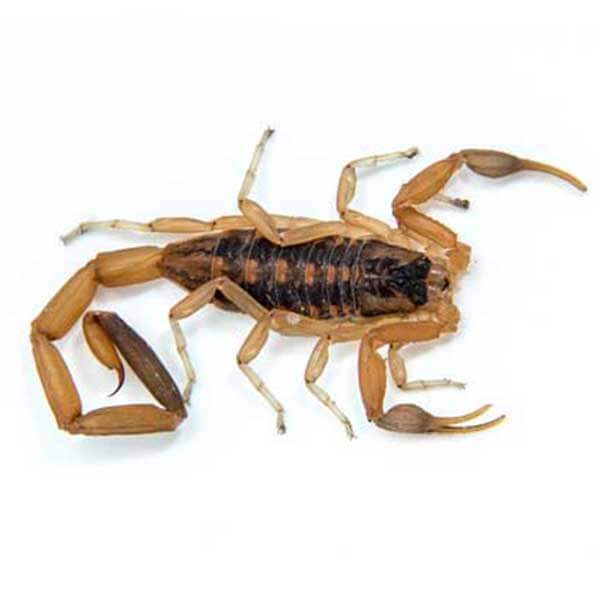 How Does Tri-X Get Rid of Scorpions?
Tri-X Pest Management offers a comprehensive Scorpion Pest Control Service that is designed to eliminate scorpion infestations. We do it cleanly, safely, and while respecting your property at every turn.
Our first time at your home will include a thorough inspection of your property, finding every entry point and sealing them off completely. We'll even break out the black light to find them in hiding.
Our technicians will identify the type of scorpion and the source of the infestation.
We will use scorpion-specific products, wall injections, or other treatments necessary to completely eliminate all scorpions. We only use products or chemicals that are eco-friendly, kid & pet safe, and guaranteed to get the job done.
Our technicians will provide preventative measures ongoing to keep the scorpions from returning, too. 
It's as simple as that folks.
Don't DIY Scorpion Pest Control, Get Tri-X
Using a household insect killer only takes care of a small portion of infestations for a temporary amount of time. You may think you've gotten rid of the problem only to find out there's more where that came from. A professional scorpion pest control service like ours is necessary to guarantee the issue is resolved. Tri-X Pest Management has specialized training and over 20 years of experience dealing with scorpions so you can rest at ease.  
Types of Scorpions
The most common scorpions you'll see in Southern Nevada, all covered in our scorpion pest control service.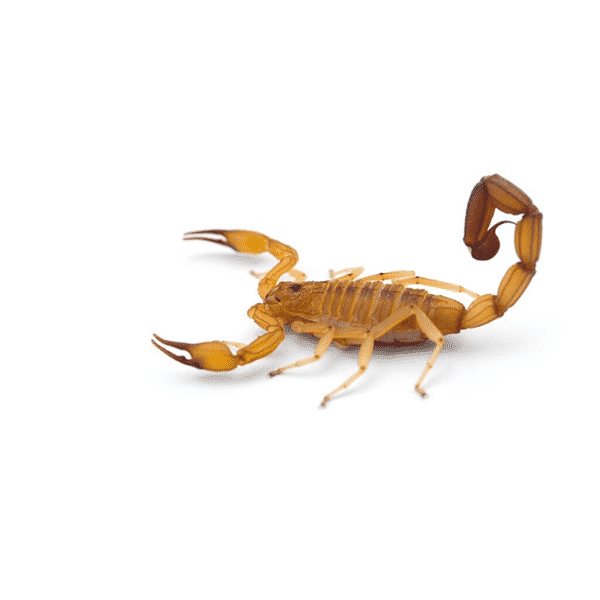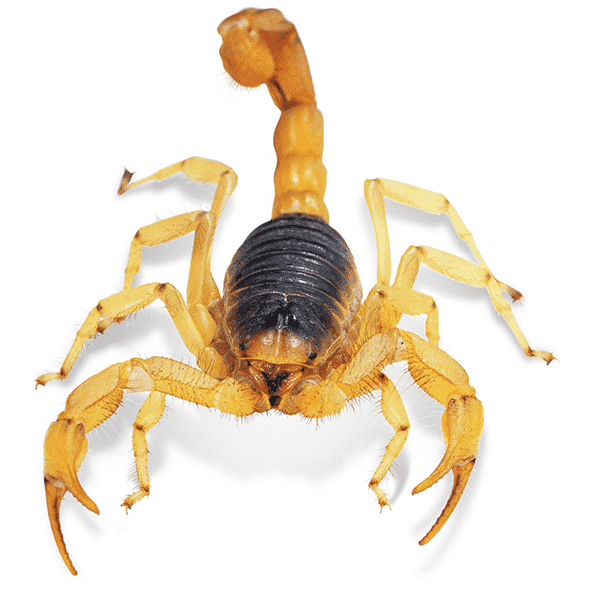 Most Common Scorpions In Las Vegas
Arizona Bark Scorpion
By far the most dangerous. They love to hide under tree bark, palm trees, leaves, and debris. Bark scorpions are the only climbing scorpions. The sting by the bark scorpion can cause an allergic reaction that can be fatal to the very young or old. The venom is neurotoxic and can cause numbness at the sting site, fever, increased heart rate, restlessness, and other symptoms. They are small in size. Adults can reach almost two inches in length and have long thin pincers.
Giant Desert Hairy Scorpion
Much larger than its cousin, the Arizona Bark Scorpion, and gets over five inches long. Their venom is considered weak, but if stung you may get some swelling. If you have reactions to insect bites or stings be extra cautious. They are very dark on their back and heads.
Why Choose Tri-X for Scorpion Pest Control?
We know where scorpions frequent and nest, and we tailor our service to your home. Our trained team of scorpion pest control specialists uses inspection and control techniques to target scorpions at their source, where they nest and breed. Your family, quality of life, and safety come first with us, which is why we provide safety tips and information on scorpions and stings.
Tri-X Pest Management is an excellent choice for Las Vegas pest control services. Our pest control technicians are knowledgeable, reliable, and experienced and we treat every home or business like it's our own. Our customers truly tell the story, with 5 Star reviews online and our company is built on referrals.
Check out what others are saying about the Las Vegas pest control experts at Tri-X Pest Management:
[wprevpro_usetemplate tid="1″]
TOP RATED CUSTOMER SERVICE
At Tri-X Pest Management our highest commitment is to ensuring complete and total customer satisfaction. 100% Effective, guaranteed.
EXPERIENCED AND LICENSED
We are licensed and trained by the Nevada Department of Agriculture. Our staff has over 18 years of experience and training in exterminating and removing unwanted pests.
FAMILY AND LOCALLY OWNED
At Tri-X we are a family owned business that believes supporting our local Southern Nevada community is important. We often sponsor youth sports teams, donate to charity, and more.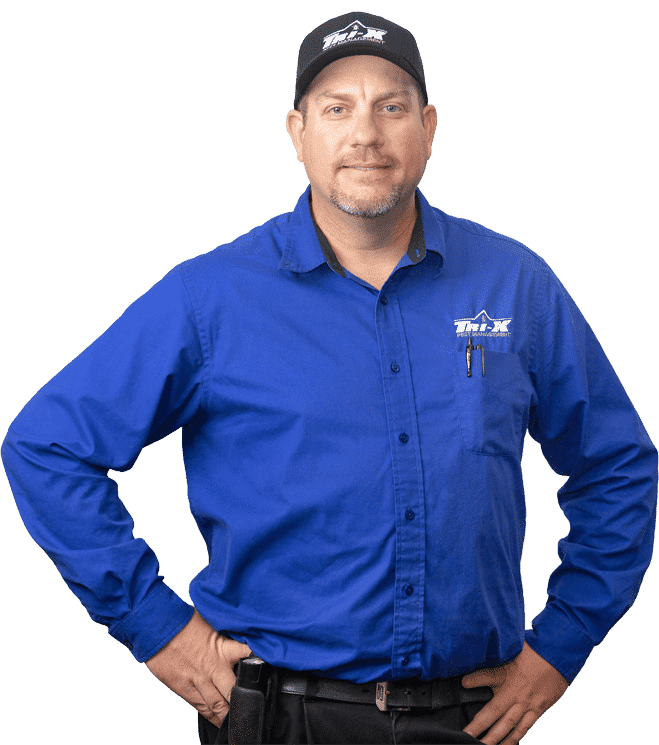 We know, there are a ton of Las Vegas pest control companies in the Las Vegas area. It can be hard to find one that's reliable and offers a fair price. Rest assured, with Tri-X Pest Management you get both and all backed by a 100% Satisfaction Guarantee. We are proud to have the experience and customer service that sets us apart from the competition.
1. Our staff of pest exterminators is friendly, knowledgeable, and fully licensed.
2. We understand the behaviors of ants, scorpions, cockroaches, rodents, spiders, pigeons, and all other pests.