Spider Pest Control Service
They may look creepy, but rest assured knowing that most of the spiders you encounter in your home are completely harmless. Our spider pest control service techs have seen them all and know everything about them. From the Jumping Spider to the Wolf Spider to the Tarantula, most spiders are actually useful in keeping other pests off your property such as flies, ants, and cockroaches. However, spiders go where the food is; if you're frequently finding spiders in your home, there might be a larger problem than just a lonesome spider who wandered through the crack of a door.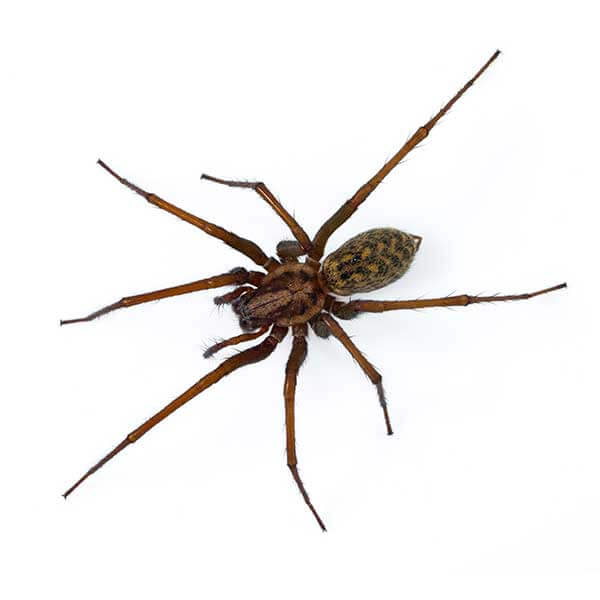 How Does Tri-X Get Rid of Spiders?
Tri-X Pest Management offers a comprehensive Spider Pest Control Service that is unmatched in the Las Vegas area. We'll use a variety of methods to get rid of spiders, including thorough inspections of the exterior and interior spaces, basements, and crawlspaces. We'll create a plan to remove existing spiders, webs, and egg sacs, as well as treat areas where spiders are most likely to enter.
We do it cleanly, safely, and while respecting your property at every turn.
Our first time at your home will include a thorough inspection of your property, finding every entry point and sealing them off completely.
Our technicians will identify the type of spider and the source of the infestation.
We use a combination of bait and spray methods to eliminate insect infestations. Baiting is a method of using bait to attract pests and control the population. Our spray chemicals are eco-friendly, kid & pet safe, and guaranteed to get the job done.
Our technicians will provide preventative measures ongoing to keep the ants from returning, too.
It's as simple as that folks.
Don't DIY Spider Pest Control, Get Tri-X
Using a household insect killer only takes care of a small portion of infestations for a temporary amount of time. The last you need is a hospital visit from a spider bite while trying to be the DIY guy. Leave it to us and our spider pest control service to get rid of the creepy crawlers and keep your home protected. 
Types of Spiders
The most common spiders you'll see in Southern Nevada, all covered in our spider pest control service.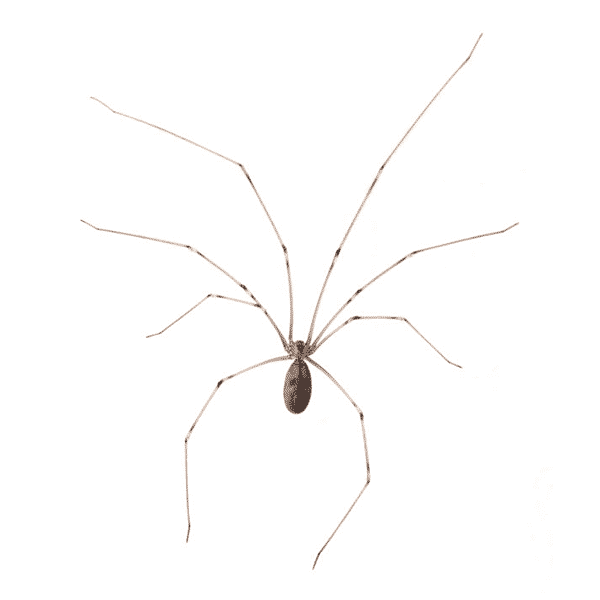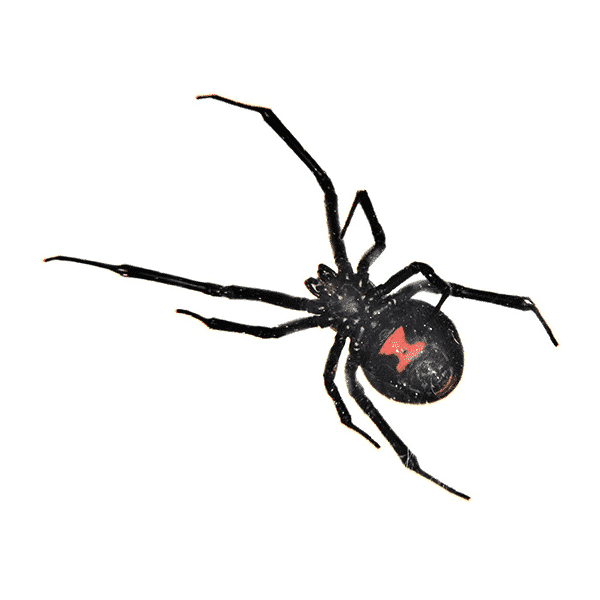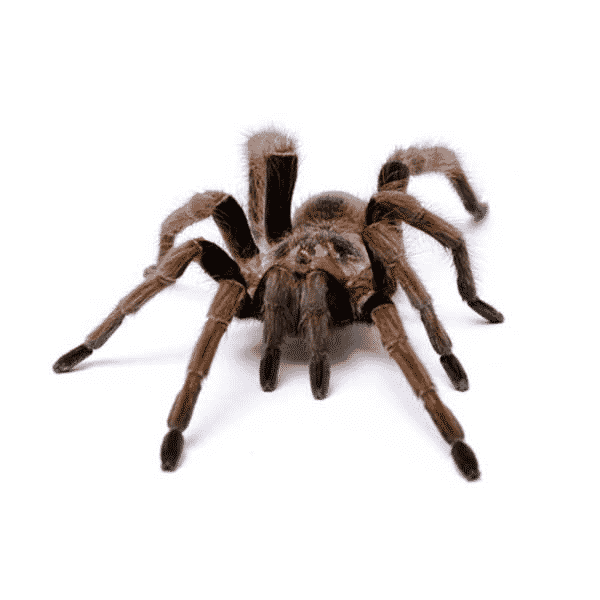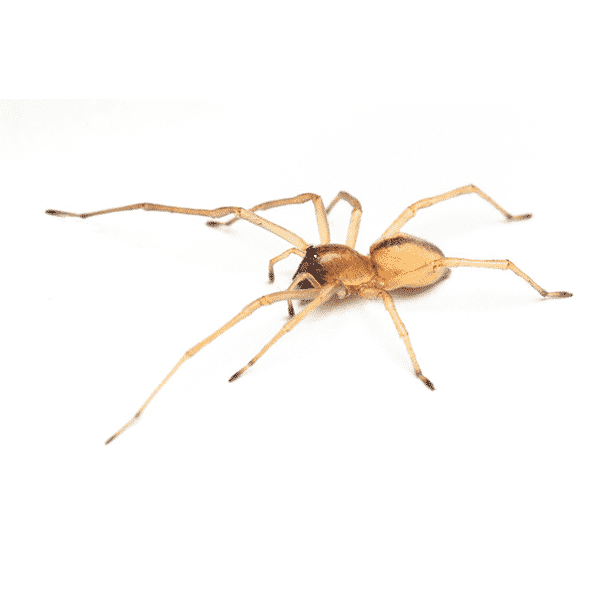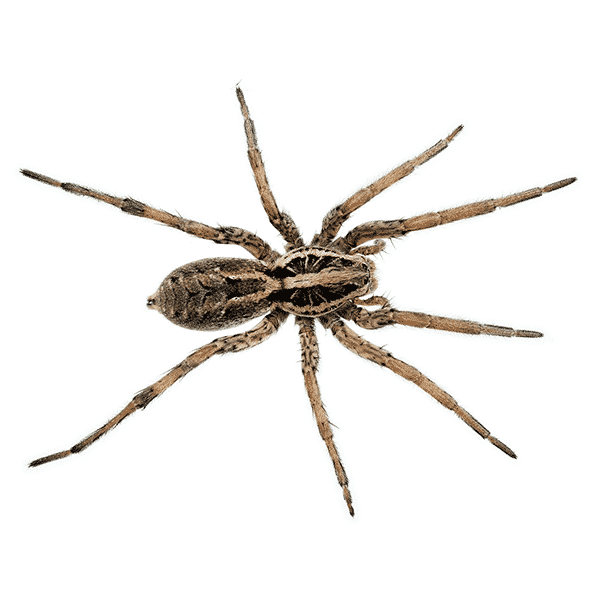 Most Common Spiders In Las Vegas
Most spiders you run into in the state of Nevada mean you no harm. The majority of spiders either won't bite or don't contain enough venom to hurt humans. However, if you're experiencing excessive amounts of spiders on your property, have a licensed spider pest control service inspect your property right away. If you're unsure of any spider you spot in your home, call us immediately so we can help you properly identify it.
The most common spiders found in Las Vegas include:
Desert Brown Recluse
Cellar Spider
Black Widow
Desert Tarantula
Sac Spider
Wolf Spider
Spider infestations can be easily identified by the abundance of webs and numerous baby spiders seen on the walls, ceilings, and floors of your house. Your home may be attractive to them during colder or wetter weather. They can gain access through openings in doors and windows or cracks in walls. Additionally, they tend to be more common in newly built structures.
Spiders can be a cause of concern beyond just the webs they spin around the house. While most are not dangerous, the Brown Recluse and southern Black Widow are two of the venomous varieties found in Las Vegas. Spiders in the house can be an indication that other pests are present. These arachnids feed on various other bugs, including flies, moths, mosquitoes, butterflies, and grasshoppers.
Why Choose Us For Spider Pest Control Services?
For over 20 years we've been tracking, chasing, catching, removing, and exterminating spiders. We know their habits, we know their routines and have the experience necessary to rid your home or business of spiders, period. We're licensed, insured, and have a little thing called courtesy when we enter your property. Our prices are fair and competitive, we have 5-Star online reviews, and offer a 100% satisfaction guarantee.
Tri-X Pest Management is an excellent choice for Las Vegas pest control services. Our pest control technicians are knowledgeable, reliable, and experienced and we treat every home or business like it's our own. Our customers truly tell the story, with 5 Star reviews online and our company is built on referrals.
Check out what others are saying about the Las Vegas pest control experts at Tri-X Pest Management:
[wprevpro_usetemplate tid="1″]
TOP RATED CUSTOMER SERVICE
At Tri-X Pest Management our highest commitment is to ensuring complete and total customer satisfaction. 100% Effective, guaranteed.
EXPERIENCED AND LICENSED
We are licensed and trained by the Nevada Department of Agriculture. Our staff has over 18 years of experience and training in exterminating and removing unwanted pests.
FAMILY AND LOCALLY OWNED
At Tri-X we are a family owned business that believes supporting our local Southern Nevada community is important. We often sponsor youth sports teams, donate to charity, and more.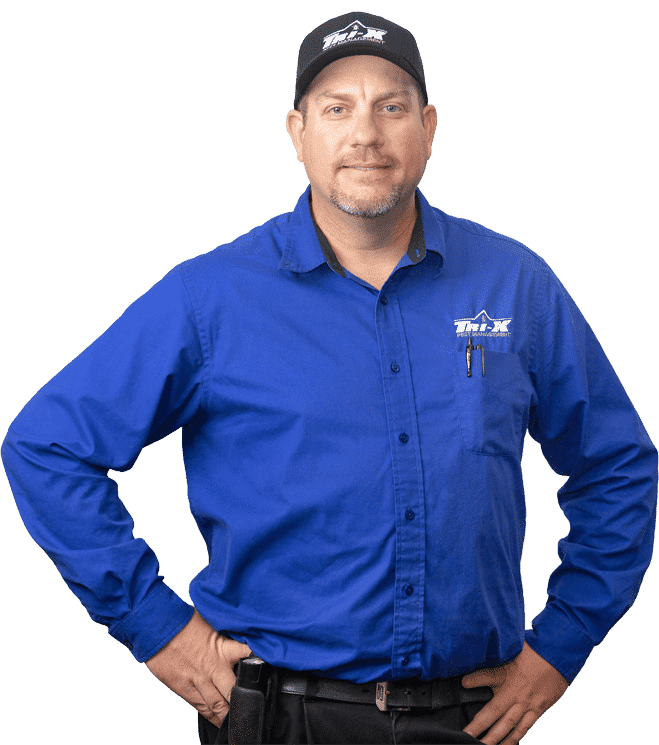 We know, there are a ton of Las Vegas pest control companies in the Las Vegas area. It can be hard to find one that's reliable and offers a fair price. Rest assured, with Tri-X Pest Management you get both and all backed by a 100% Satisfaction Guarantee. We are proud to have the experience and customer service that sets us apart from the competition.
1. Our staff of pest exterminators is friendly, knowledgeable, and fully licensed.
2. We understand the behaviors of ants, scorpions, cockroaches, rodents, spiders, pigeons, and all other pests.