Pigeon Removal
Have you been considering pigeon removal services for your property? Pigeons make for pretty pesky houseguests. You may not give them a second thought when you see them resting on your roof, but there are several reasons why you should consider giving them an eviction notice when they decide to make your house their home. In order to kick these critters from the premises, you'll need the help of a professional. First, let's check out why you want to give these birds the boot, and then we can see how our pigeon removal services are perfect for your pigeon problem.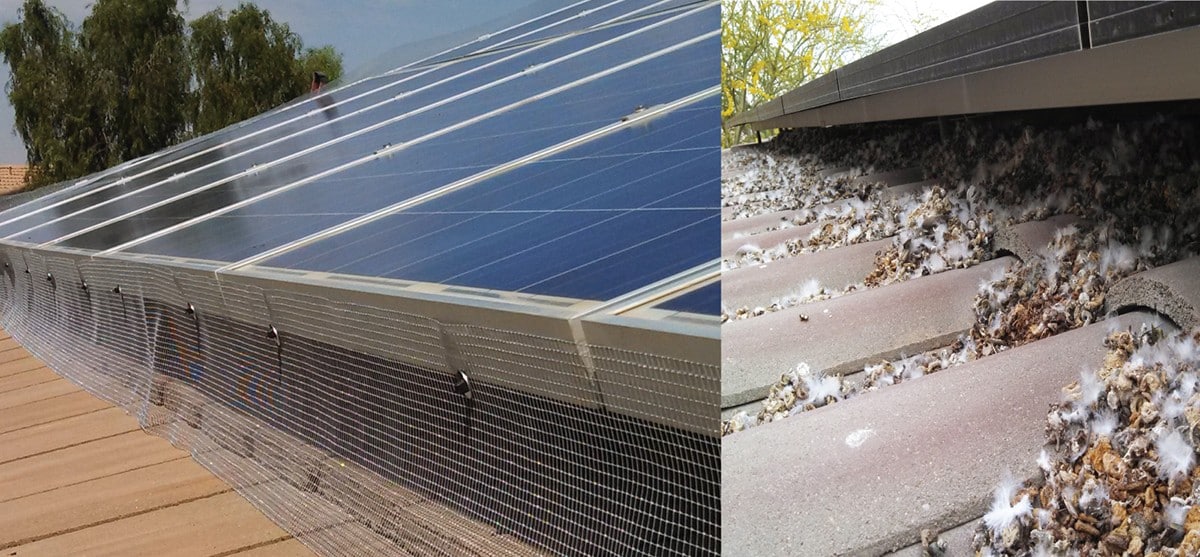 Why You Need Pigeon Removal Services
Let's be honest, pigeons are nobody's favorite wildlife, however, these critters are more than just a nuisance to have around. They can pose some serious problems for your health, your home, and your business. 
Pigeon Poo is a Problem
For Your Health
Pigeon poop is known to carry several serious diseases, including ones that can have extensive long-lasting effects, and ones that can be detrimental to individuals who may have already compromised immune systems. Some of these conditions include encephalitis, toxoplasmosis, and salmonella, however, the list is far more extensive than that. Don't put your health at risk by letting pigeons linger. Invest in quality pigeon removal services as soon as pigeons become a problem for you. 
Protect Your Property
Pigeon poo is not only damaging for your household's residents or your business's employees, it is also damaging for the buildings themselves. The extremely acidic nature of pigeon droppings means that it has the capability of destroying even the most durable of materials. This includes concrete, so regardless of what your home or business is built out of, it is at risk for erosion if it is left unprotected. Your hard-earned money will fly away with the cost of rebuilding these structures or even simply re-roofing them. Protect your investments and get pigeon removal services for your property today. 
Get A Free Pigeon Control Estimate
Our Pigeon Control experts will inspect your property to identify where Pigeons and other birds can nest, cause damage, and provide you with a custom solution to protect your property. This inspection is completely FREE! Call or text us at (702) 533-6419 or click the button below.
Tri-X Pest Management Can Handle Your Pigeon Removal Needs
With over 17 years in the pigeon removal industry, we have developed the required expertise it takes to handle your pigeon problems. No job is too big or too small for our team. We have perfected our pigeon removal techniques and will provide you with a service that goes above and beyond our competitors. Our experts have spent years becoming acquainted with the behaviors of these birds, and we understand their psychology, so our pigeon removal methods are consistently more successful, even in areas where other bird control companies have failed.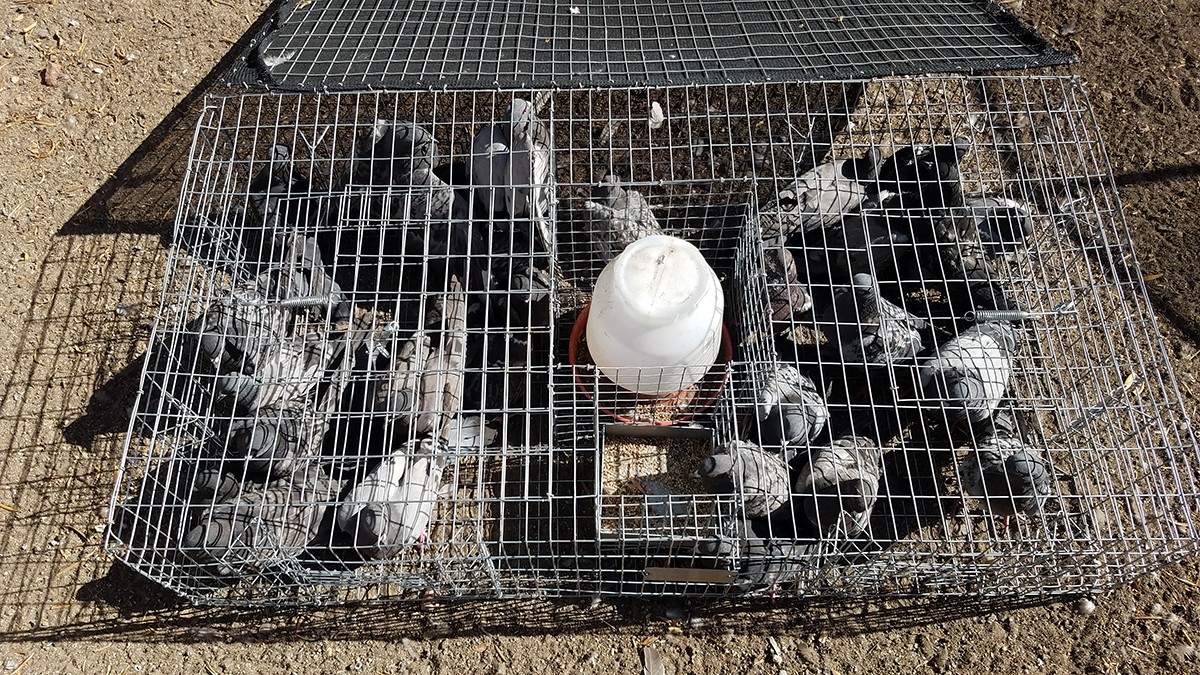 Tri-X Pest Management offers numerous pigeon removal and prevention methods, including custom installed netting and rooftop traps. Our experts know right where to put these pigeon-proofing tactics to use, saving you money and avoiding any trial and error. We have an extensive repertoire of homeowners and businesses that we have worked with over the years. If you are looking for quality pigeon removal services, look no further. Trust the experts at Tri-X Pest Management, and not only get rid of your pigeon problems, but keep them gone for good. Contact us to see what we can do for you.